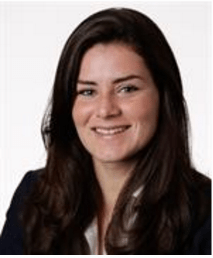 The Office of Mark L. Hayes is proud to announce the hiring of its second intern for the summer of 2017—University of North Carolina School of Law student Chelsea Masters.
Chelsea is a rising third year student, former staff member of the North Carolina Journal of Law & Technology, Deputy Assistant to the Attorney General, member of the Broun National Trial Team, and member of Holderness Moot Court. Before attending law school, Chelsea worked as a bilingual legal advocate for victims of domestic and sexual violence at the Durham Crisis Response Center in Durham, NC.
This summer Chelsea will assist Mark in a number of tasks, including writing a brief for a case on appeal.
The firm handles all manner of appellate cases, with a large caseload of criminal and family appeals. Mr. Hayes is an expert in North Carolina appellate law. His firm, which focuses on appeals, is one of the few of its kind in North Carolina. Since starting his own practice in 2011, Mr. Hayes has represented clients at the North Carolina Court of Appeals, the North Carolina Supreme Court, and the United States Supreme Court. A number of his cases have received media attention, including, most recently, Woods v. City of Greensboro. Woods sued the City of Greensboro for racial discrimination in a multimillion dollar lawsuit. Mr. Hayes successfully argued on behalf of Woods in the 4th Circuit, and the story was covered by the Associated Press. Mr. Hayes also successfully argued in front of the United States Supreme Court in Grady v. North Carolina, a case covered widely in the national media. The case involved the Fourth Amendment, GPS tracking, and privacy rights.